Sail Plan
"As any of you who have visited this site already know, Dufour Yachts are performance cruisers. And we'll be the first to admit that the term performance cruiser is used to describe so many boats these days that the word can mean different things to different people."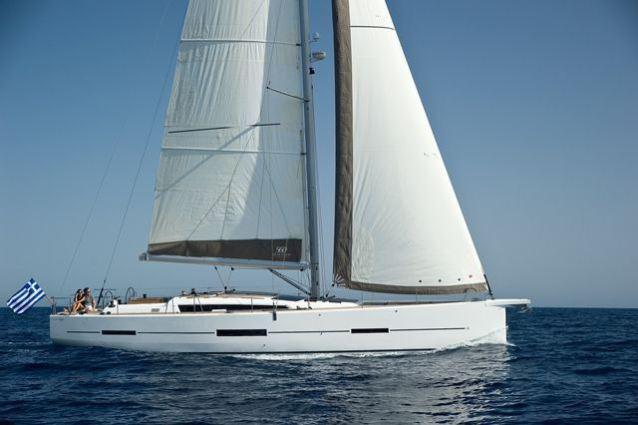 "But, we here at Dufour take the term very seriously, and are constantly striving to strike the delicate and rewarding balance between comfortable accommodations and sports car performance. You've seen it in how we, and Umberto Felci's team design our hulls, keels and rudders. And how we take great pride in devising innovative solutions to maximize comfort both on deck and below."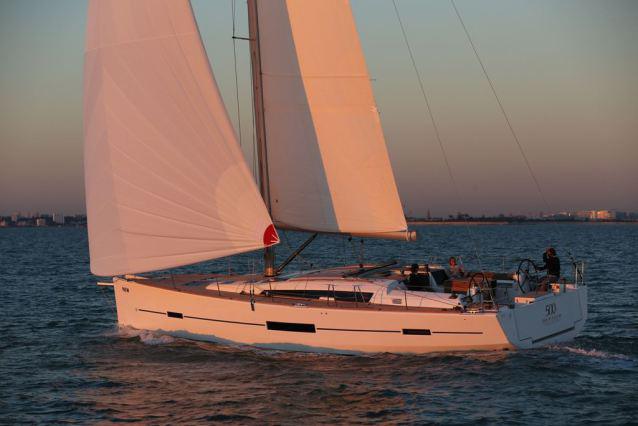 "And just as you can't have a sports car without a powerful engine, you can't have a serious performance cruising sailboat without a sophisticated, modern rig, and a powerful, yet easy-to-manage sailplan. We also talk to customers from time to time who are convinced that you can't have a true performance boat without sailplan that features a big, overlapping, hard-to-grind-in 155% genoa. And since there's no really easy way to say this, we'll just say it. It's not true!"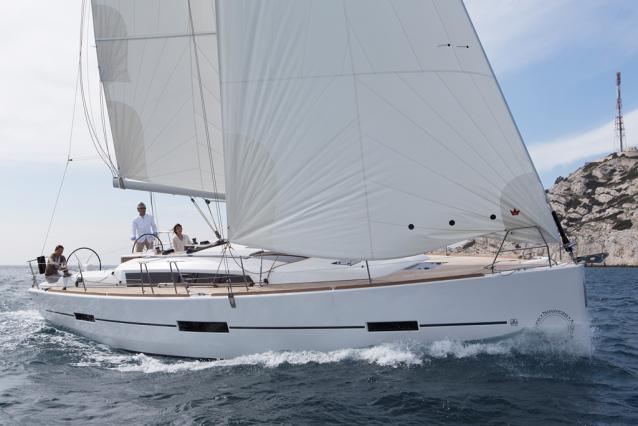 "All Dufour's are rigged with tall, fractional rigs that feature bigger, more powerful mainsails and smaller fractional headsails that hardly overlap at all because this configuration simply performs better in nearly every condition. Some of the ways modern fractional rigs are superior to the overlapping masthead rigs of the "good ol days" include:
You don't have to reef as often since the basic sail controls depower the mainsail to a greater extent.
When it is time to reef the boat's center of effort and the weight aloft is reduced at the same time. The boat still balances well.
A reefed main retains its efficiency way better than an roller-reefed jib. In fact a roller reefed genoa is a horribly inefficient at every angle.
The chainplates can move outboard and compression loads on the mast can be greatly reduced.
In turn these lower loads allow for reduced weight in both the rig and the hull structures."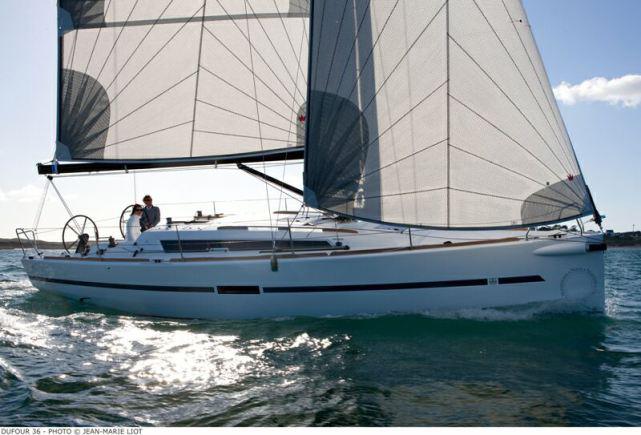 "While we do offer an option for in-mast furling, most of our boats are still delivered with traditional mainsails because we have made them much easier to handle. The "inclined boom" inspired by the design of the open 60's (which are sailed singlehanded) allows plenty of headroom clearance in the cockpit with a gooseneck lowered to down to a comfortable working height. We also supply a lazy bag and lazy jacks as well as single line reefing."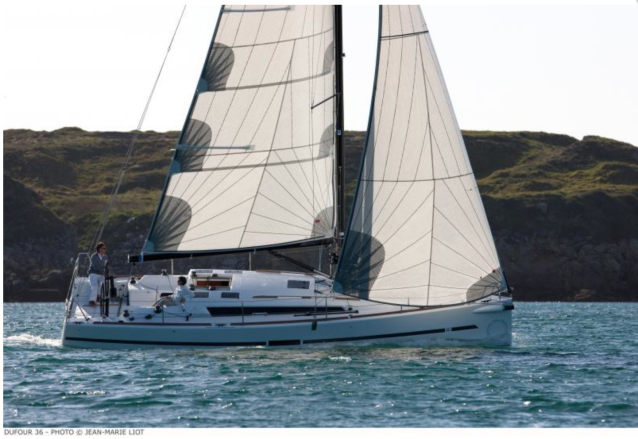 "Most of our models have a self-tacking jib, which is great for convenience upwind, but does give up some performance on the reaching angles. As soon as you ease the sheet on the self tacker, the top opens up and you lose power. So to make up for that, we have integrated the possibility for the furling "Code 0" style asymmetrical headsails into every model. You can have the best of both worlds and the convenience of a furling sail for reaching."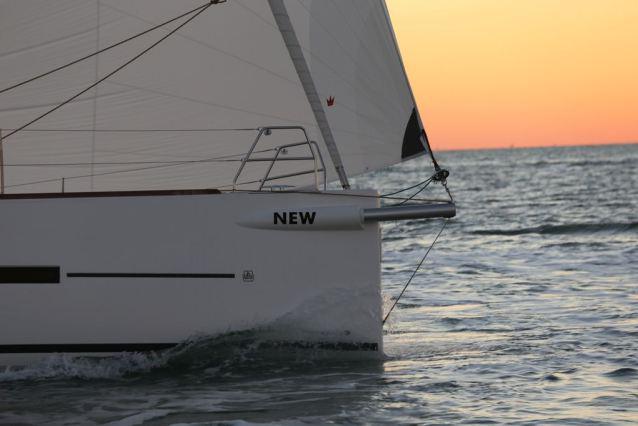 "All our models also offer the option of a 108% overlapping jib as well. For customers who sail in predominantly light winds and don't mind tacking the jib manually, they can have tracks on the deck and a larger sail, giving them the choice to use either one as they see fit."